Outsourcing has now become a trend with over 300,000 positions being outsourced each year, according to The Economist. It is one of the key business strategies of many startups and corporations.
What exactly is outsourcing
This month, various Philippine trade and investment centers, consulates, and embassies of the Philippines in the United States organized an eight-part webinar series titled "Global Business Processes Powered by the Philippines Webinar Series." In the series, top IT BPO executives will be discussing the different types of outsourced services.
During its inaugural event titled "Business Pivot: Understanding how outsourcing can be a strategy to grow your business" last August 13, Panalo Solutions CEO JR Calanoc explained that outsourcing is "contracting a specific work process or processes to a third-party vendor." It means business uses external resources to get specific tasks done.
He shared that big companies, such as WhatsApp, Alibaba, and Slack, are outsourcing tasks.
Benefits of Outsourcing
Business Process Outsourcing has made it easier for business owners to focus on operations and bring new ideas to the table. By outsourcing tasks, business owners can avoid the burden of doing repetitive and time-consuming tasks. Delegating these tasks will free up your time to focus on growing your business.
"Outsourcing can help reduce operation costs, increase speed to usage, focus on core competencies, improve quality of service or operations, conserve capital, and/or foster innovation." Panalo CEO JR Calanoc said. He continued, "Understanding the goals that the company wanted to achieve will help them have a clearer idea of what they want to outsource."
Questions to Consider When Outsourcing
Calanoc advised business owners to take their time in making decisions, especially with limited information available. This ensures that you find the right outsourcing company to meet your needs.
There are two tasks to outsource: tasks that are easily taught or highly specialized, and tasks you'd have to hire otherwise.
When deciding what to outsource, here are questions to consider:
What should I do?
What needs to be done that I'm not great at?
What do I want to do more of?
What to delegate?
How to find the right business process outsourcing company
It is crucial to find the right service provider because it can impact your productivity and business performance. Calanoc provided a checklist to help you find the right outsourcing company that is a perfect fit for you.
The reputation of the provider;
Scope of services provided;
Speed of service;
Experience and skill level;
Portfolio or work history;
Fit with your goals and culture; and,
Ease of working together.
Calanoc also emphasized that having a good relationship with the team you outsourced is integral. Hence, he provided four (4) tips for you to have a great relationship with the team you tap to do these tasks, and these are:
Invest Time
First, make sure to invest time. Take time to record or document the process so you can keep track of your expectations and tasks delegated. Also, monitor how the team is doing as well as give feedback to either the team or the manager.
Next, over-communicating is a must. Calanoc stresses the importance of over-communication and punctuality during his talk. Over-communicating means giving honest updates and feedback, and clear instructions for the team to work.

Share documents and tools
It means giving access needed so that your provider can successfully fulfill the tasks delegated. It is advised to get them the same tools you are using.

Set Key Performance Indicators
Finally, having goals is important. Set key performance indicators (KPI), and make sure that both parties are on the same page. Track the progress regularly and celebrate small wins.
Thinking of outsourcing, but don't know what tasks you can outsource? Here are the 10 tasks you can start outsourcing today.
10 Business Tasks You Can Outsource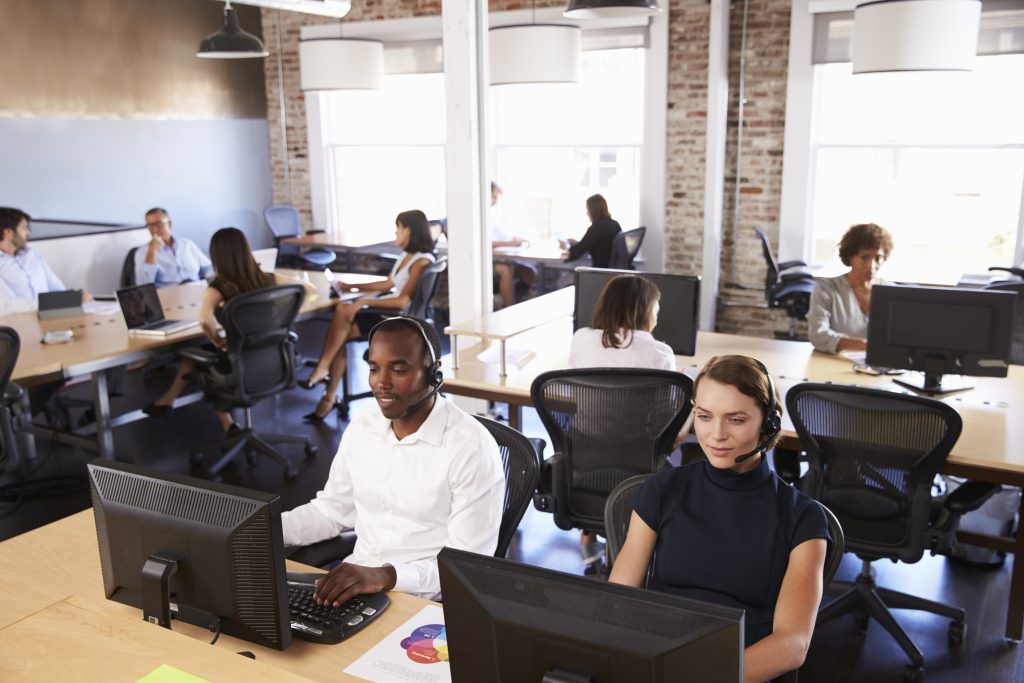 Customer Support
It is a no-no that customers are left hanging. Customer inquiry tickets and calls must be answered as soon as possible. Outsourcing customer service support will enable you to provide 24/7 customer service to your clients.

At Panalo, we understand that your customers are important to your business. Hence, we provide you the best customer support professionals who are available to make outbound or inbound calls, address complaints and inquiries at any time of the day. Our professionals are skilled in handling email support, live chat support, customer relations payments and returns, and other customer-related services.

Legal Services
Legal works are tedious that's why you need lawyers and paralegals to do it for you. Most businesses, especially startups, can't afford to pay such an amount to legal experts. That is the reason why they outsource legal tasks specifically non-core processes under core legal functions.

The advantage you get from services provided by legal processing outsourcing (LPO) firms is that you will be able to get legal support at any time of the day as you will always have attorneys ready to help you when needed. And, it takes a shorter amount of time than usual. The following are the tasks lawyers, paralegals, and consultants can do for you:
Research and legal drafting;
Document review;
Intellectual property;
Legal transcription;
Contract management;
Paralegal support; and,
Litigation support.
3. Virtual Assistance Services
Administrative tasks can overwhelm you and cause you to lose sight of what you need to focus on: your company. That said, hiring a virtual assistant saves you from piling up your to-do lists because you delegate administrative tasks to them. With an experienced virtual assistant, you can delegate the following tasks to them:
Send/Organize emails;
Answer calls;
Schedule appointments;
Manage documents and data entry;
Build database;
Travel arrangement and planning;
Send greetings, event invitations;
Create presentations and spreadsheets; and,
Do Research.
Panalo can hire qualified virtual assistants for you. Our VAs are proficient enough to handle all the administrative, office, and human resource support tasks for you. So that you get the service you deserve from our virtual assistants, we implement a rigorous recruitment process to make sure that we only hire the best talents specifically in the Philippines.
4. Graphic/Web Design
Outsourcing graphic and web design will help you get the designs you need at a fraction of the usual cost. You'll also not be running behind schedule because these designers get it done for you as long as you set a deadline. These designers will make sure that your graphic designs, flyers, and websites you need are made according to your specifications.
Here at Panalo, we offer free web design services. With our team of dedicated graphic designers, we create all the graphics needed for your company. All you have to do is just to visit our page, sign up, then we'll discuss the project over the call. Check out our package and samples here.
5. Web Development
Your website is crucial to business owners because it gives clients a first look into your business. And that is why you might want to consider outsourcing web development.
Outsourcing can be a good idea if you need to cut costs because it saves you from buying new equipment and training.
We, at Panalo, have a team of web developers who can handle coding and customizing your websites from scratch. We work closely with you from the consultation stage until the site launch. However, it doesn't stop there. We provide web hosting, support, optimization, and maintenance to make sure that your site is secured, up-to-date, and functional. Our developers also create fully-optimized e-commerce websites, WordPress sites, and mobile apps for your business.
6. Financial Management
It is ideal to outsource financial tasks, such as bookkeeping, tax management, and accounting.

The importance of outsourcing a bookkeeper is because they prepare four important financial statements needed for your business: income statement, balance sheet, cash flow statement, and statement of changes in equity. As much as they are important, they are not equipped to do interpretations and that is when an accountant comes in.

Accountants are responsible for interpreting the information gathered by the bookkeeper and help you understand all the financial strategies you need to know. Moreover, your accountant can be your financial advisor who can share his or her expertise on how to maintain accurate financial records and provide tips on taxation.
7. Human Resources
These tasks can be time-consuming as your team grows. Today, human resource functions are too complex to maintain in-house. That is why outsourcing human resource tasks can save you time, such as doing administration and compliance issues. Depending on the company's strategic priorities, any function can be outsourced or stay in-house. Tasks like high-volume recruiting, payroll, benefits administration, and compensation program development/implementation are commonly outsourced.

Outsourcing HR services can streamline important HR tasks namely compliance, payroll, and employee administration. And they monitor employee's performance and train your employees, which reduces the burden of managers.

8. Cold Calling and Telemarketing
Cold calling and telemarketing can do wonders in your business as it has proven to be an effective way of obtaining new customers and increasing revenue. Because it has a human-to-human interaction concept, both cold calling and telemarketing are used to sell their products. Setting appointments helps your company in developing its pipeline of business opportunities and expand your market share.

One of the advantages of outsourcing cold calling and telemarketing services is that it saves time and money and guarantees increased leads at the same time. It also allows you to trim staff size and free internal resources as well as increase accuracy as they are less likely to make a severe error compared to an in-house cold caller and telemarketer.

Panalo's sales team consists of motivated and qualified telemarketing and lead generation specialists who provide cold calling and sales services. To ensure everything operates smoothly, we provide state-of-the-art call center technology, and industry-leading contact center software and lead generation systems. Here, we assure you that your business can generate more leads, sales, and revenues.

9. Writing tasks
Having to do the research, writing, and editing the content for your website, blogs, and flyers is a cumbersome task. It's better to leave this task to writers who can do an excellent job for you.

Outsourcing writers guarantee that high-quality content is delivered. Expert writers have a good eye on grammar, and strong attention to detail, as well as a technical understanding of the subject matter.

Panalo has a team of writers who will help you write your marketing materials. These marketing materials do include, but not limited to, press releases, blogs, web content, and email newsletters. We help you generate words that attract your potential customer and boost sales and leads.

10. Digital Marketing
Outsourcing your digital marketing project will give you the opportunity to work with experts in content strategy, branding, lead generation, ad campaign, and search engine optimization (SEO.) Outsourcing digital marketing tasks is cost-effective because it is cheaper and cost-effective.
It is advisable to hire specialized marketers as they are more effective in their efforts that will enable business growth.
Panalo's digital marketing team will help you come up with the best strategy for your digital marketing campaigns. Our team will help you from the initial discussion through the monitoring and evaluation stage. We provide digital marketing services that include:
paid search campaigns;
social media marketing;
web analytics;
SEO;
content marketing; and,
email marketing.
Wrapping Up
Outsourcing saves money, time, and resources. It also increases productivity, giving you more time to focus on your business goals and operations. Outsourcing certain business tasks in your company is a good strategy because it gives you access to a talented pool of professionals outside your company.
We at Panalo believe that business process outsourcing can help propel business growth. That is why we provide you the best talents to do these tasks for you. We aim to help your business grow by providing assistance in any way. Visit our website to know more about the services we offer.